Creative comms, inspiring travel.
We are a highly proficient team, that think strategically and creatively to achieve our goals.
Life as part of the Webjet Marketing team is never dull! Each day presents exciting opportunities for Webjet Marketers to innovate, create and collaborate, and the team thrive in an environment that is fast-paced, supportive and ambitious.
Our team is fast-paced, supportive and ambitious.
Webjet Marketers are driven and determined, and work hard to achieve great results and professional wins. Thinking big is always encouraged as our team develop data-rich strategies and initiatives that engage and resonate with our customers across Australia and New Zealand.
Working within a close-knit team, Webjet Marketers are empowered to take ownership of ideas – no matter how big or small. Celebrating those for a job well done is important to us and is an integral part of both the immediate Marketing team and the wider Webjet business. The learning within Webjet Marketing never stops and there are ample opportunities for Marketers to develop, grow and up-skill.
Creative comms, inspiring travel
We work closely with our Product and Analytic teams gain a deeper understanding of what type of travel people are looking for.
We use information so we can always keep informed with the latest travel trends, and are able to work alongside the other lines of business to achieve speed to market, resulting in better travel products for our customers.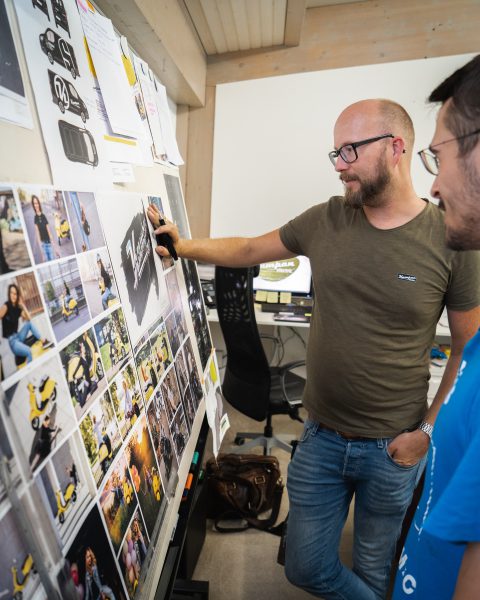 We are driven, determined, and work hard to achieve results.
Chelsea
Lidgerwood
Marketing Campaign Manager
"We're fortunate to have a dedicated in-house analytics & insights team to help marketers set up campaigns for success. Accessing real-time data helps to optimise performance to hit and exceed objectives."
David
Lo Monaco
PR, Social & Content Coordinator
"There is very little hierarchy amongst the team which really empowers you to take ownership of your work, while collaborating with really talented marketing professionals. The support is what makes Webjet a super enriching environment."
Lana
Darcy
"Everyone is really good at doing their thing, but I love that there's opportunity to get involved in projects outside of your remit. From co-op marketing to branding, creative and inter-departmental work. The collaboration is fantastic."
We'd love to hear from you.
Send us your CV. If we think you may be a fit, we will contact you.